Details

Published on Thursday, 24 October 2013 15:49
Written by izidino
Hits: 1570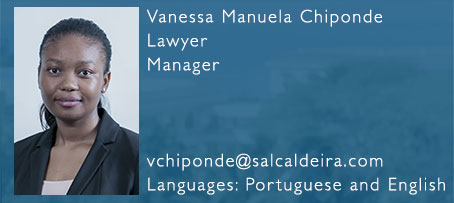 Graduated in Law from the Instituto Superior de Ciências e Tecnologia de Moçambique (ISCTEM), provides assistance with Corporate, Commercial and Administrative law. Assists clients in several matters, including, advice on investment structures to be adopted in Mozambique, registration of legal entities in Mozambique, legal Due Diligences and restructuring transactions of Mozambican companies. Also has experience with different economic transactions such as acquisition of shareholding participation and real property, public procurement and public-private partnerships. Registered with the Mozambique Bar Association as a candidate attorney. Official Agent of Intellectual Property registered with the Institute of Industrial Property of Mozambique.
Details

Published on Thursday, 24 October 2013 14:59
Written by izidino
Hits: 1861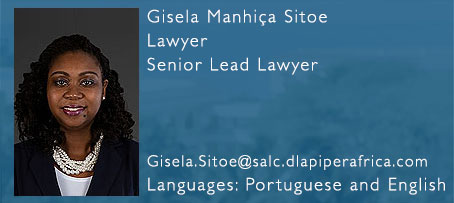 Lawyer. Graduated from the Law Faculty of the University of Pretoria in South Africa. Provides advice and assistance with regards to incorporation of companies, registration of foreign commercial representations, licensing of commercial activities, preparation of opinions and memoranda. Provides assistance with various commercial transactions, with particular focus on drafting, negotiating, reviewing and executing commercial contracts, such as leases, purchase and sale of shares and immovable property, transport, agency and provision of services as well as assistance in mergers and acquisition transactions and conducting commercial and corporate legal due diligences on target companies. Has experience in Administrative Law. Member of the Mozambican Bar Association. Registered with the Industrial Property Institute of Mozambique as an Official Industrial Property Agent.